Corporations wield immense power in the marketplace and over consumers, but too often this power remains hidden, allowing them to get away with bad behavior. Last week consumers got a glimpse of this hidden power. Washington State Attorney General Bob Ferguson announced that two insurance companies tried to stop his investigation of potential race discrimination against Washington drivers. And fortunately for consumers, they failed.
Ferguson told reporters that he had opened an investigation into auto insurers' use of consumer credit history in pricing and selling insurance. In response, PEMCO Mutual Insurance Company and Progressive Insurance filed a lawsuit in court, attempting to secretly quash this investigation. But a Thurston County Superior Court judge rejected this attempt—and the insurers' effort to block the investigation wound up making it public!
The Attorney General also commented that unfair and discriminatory business practices are illegal and "that significant evidence shows that using credit history to price insurance disproportionately affects people of color." He cited past studies on this by the Consumer Federation of America (CFA) and concluded, "My office has a responsibility to investigate race discrimination against Washingtonians. I intend to do that."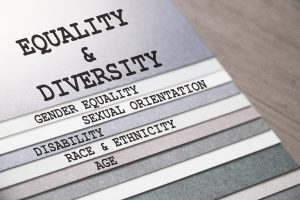 Auto insurers use many non-driving related factors to unfairly discriminate against consumers and charge them higher premiums. One of the worst factors is someone's credit history, which results in people paying far more for auto insurance and disproportionately harms Black and Latino consumers.
Last year CFA conducted a study of auto insurance in Washington State and found the following startling examples of unfair discrimination based on someone's credit history. Washington consumers with poor credit paid, on average 79%, or $370 more, for auto insurance than consumers with excellent credit, even if both sets of consumers had a perfect driving record.
Progressive charged its consumers a more significant penalty. People with excellent credit paid an average of $311 for auto insurance, while people with poor credit paid $648—108% more!
And PEMCO charged consumers even greater credit penalties! On average, PEMCO consumers with fair credit paid 68% higher premiums, and consumers with poor credit wound up paying 183% higher premiums, almost three times more! It is important to remember that these drivers had a perfect driving record, with no tickets, crashes, or claims filed. Consumers should not be paying such outrageously high premiums—your auto insurance premium should be based on your driving behavior, not your credit history.
However, it gets worse: because of past and present discrimination, Black consumers are less likely to have access to financial services and more likely to have poor credit. Using information from the U.S. Census Bureau 2018 American Community Survey, we found that Black consumers are more likely to have a credit score below 620, meaning they experience a significant penalty. 5.4% of white consumers have a credit score below 620, but 21.3% of Black consumers have a credit score below that threshold. And Black consumers have an average credit score of 677, significantly lower than the average credit score of 734 for white consumers.
As a result, when insurance companies discriminate against consumers and charge them higher premiums based on their credit, this discrimination disproportionately harms Black consumers and perpetuates systemic racism. They often have to pay more for auto insurance even though they often earn less. And this is the case not just in Washington State, but in every state that allows auto insurers to use someone's credit history.
But the situation gets even worse! After the Washington State Attorney General's office opened an investigation into potential racial discrimination against drivers in general, and the use of credit histories in particular, PEMCO and Progressive decided to thwart the investigation secretly. The companies didn't stand up and provide evidence that their using credit history wasn't harming Black consumers, because the evidence was overwhelming. Instead, they did something far more shameful. They filed a secret court case in an effort to block the Attorney General from even gathering information. Instead of being honest with their policyholders and the general public, PEMCO and Progressive turned to the judicial equivalent of the "smoke-filled room."
Thankfully the court slapped down the insurers' attempt. Consumers need all the information about insurance that they can get. And since Washington State requires drivers to purchase and maintain insurance, regulators (including the Attorney General's Office) have a responsibility to ensure that insurance is affordable and that consumers don't encounter unfair discrimination. When consumers can't afford auto insurance, they either can't drive at all and are forced rely on public transportation, or they drive without insurance, breaking the law and putting themselves at risk of getting fined, having their car impounded, or going to jail.
The Washington State Attorney General's investigation of auto insurers for potential race discrimination, especially based on credit history, is a welcome development. We look forward to seeing what the investigation finds—and the secretive attempts by PEMCO and Progressive suggest that where there's smoke, there's fire.
Anyone with information about PEMCO's or Progressive's use of credit history in auto insurance, or racial discrimination, especially people who think that this use has resulted in them being discriminated against, should contact the Attorney General's Office at AutoInsurance@atg.wa.gov.