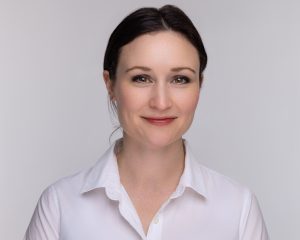 Courtney Griffin is the Director of Consumer Product Safety for the Consumer Federation of America.  She advocates for consumer product safety in Congress and at regulatory agencies, communicates policy positions to the public and press, provides educational tools for consumers, and works with other advocates and key stakeholders on consumer product safety.
Courtney has a decade of experience litigating difficult cases.  Prior to joining the CFA, Courtney worked in private practice at Chaffin Luhana LLP, a plaintiffs-only law firm with a national practice.  She represented injured victims in complex product liability, pharmaceutical, and medical device litigation.  Courtney also has a long history of volunteer service.  She worked with Big Brothers Big Sisters of Central California for many years and now volunteers with an organization that sends reading and educational materials to incarcerated people.
Courtney is a member of the California and Pennsylvania bars.  She is a graduate of the University of San Diego School of Law, and she received her B.A. from the George Washington University in Washington, D.C.