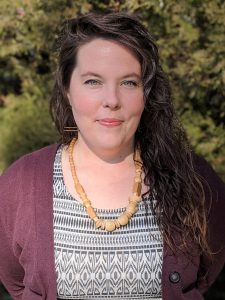 Amanda joined CFA in March 2021 as a Program Coordinator for America Saves. In this role, Amanda will support America Saves programs across the board, including local America Saves campaigns and America Saves for Young Workers. She will use her experience in program management and financial literacy outreach and education to support America Saves in its research-based approach to help Americans save money, reduce debt, and build wealth.
Prior to joining CFA, Amanda worked as a community financial wellness program specialist for The Ohio State University Cooperative Extension. In this role she worked to engage Ohioans in meaningful ways around the topic of financial literacy through an organizational approach that focused on research, education, and outreach. During this time Amanda also coordinated Ohio Saves, a local America Saves campaign.
Amanda received her BFA in Fine Art Photography from Winthrop University, and her M.Ed. in Higher Education Administration from Tiffin University.