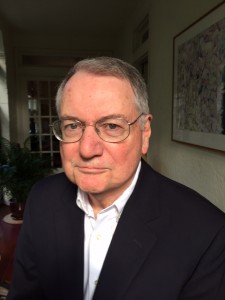 Steve Brobeck served as executive director of CFA from 1980 to mid-2018. He now holds the position of senior fellow, where he continues research and advocacy on issues including personal savings, auto insurance, burial services, and residential real estate brokerage.
From 1976 to 1979, Brobeck was a CFA board member and vice president. He has served on many advisory committees and boards, including from 1990 to 1996, the Board of Directors of the Federal Reserve Bank of Richmond.
During the 1970s, Brobeck was a faculty member at Case Western Reserve University. Since then he has held adjunct or visiting professorships at the University of Maryland, Cornell University, and the University of Utah. He has also published research on social change, including the first annotated bibliography of the consumer movement, The Modern Consumer Movement: References and Resources, and has edited two encyclopedias of the consumer movement, Encyclopedia of the Consumer Movement and Watchdogs and Whistleblowers: A Reference Guide to Consumer Activism.
Brobeck graduated from Wheaton College (IL) with high honors and earned a Ph.D. in American Studies from the University of Pennsylvania.