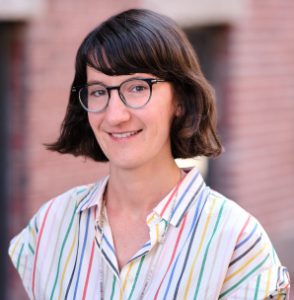 Sharon Cornelissen is the Director of Housing for the Consumer Federation of America, where she advocates on behalf of American consumers for fair, affordable housing and equitable mortgage lending.
She brings over a decade of experience as a housing researcher, who is passionate about promoting affordability and racial equity in homeownership. Prior to CFA, she worked as a Postdoctoral Fellow at the Harvard Joint Center for Housing Studies, where she published research briefs and advocated to address contemporary housing discrimination in Massachusetts. During her Ph.D. in Sociology from Princeton University, she lived in Detroit and first-hand observed the challenges of homeowners amidst neighborhood decline. She also gained expertise as a tax foreclosure prevention activist in Detroit and interned at the Detroit Land Bank Authority.
Her work has been featured in local and national media and is published in academic journals. Drawing on three years while she lived and became a homeowner in one of Detroit's most disinvested neighborhoods, she has a book forthcoming about everyday life in depopulated cities.