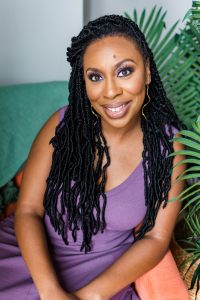 Kia McCallister-Young is the Director of America Saves, a national nonprofit committed to supporting all Americans, particularly the most vulnerable among us, with establishing effective saving habits, reducing debt, and beginning to build wealth.
Known for being a champion of no-shaming, common sense and realistic saving strategies, she has elevated America Saves position as a highly sought-after leader and trusted voice in the personal finance space.
Her role intersects creating and nurturing strategic partnerships, fundraising, forecasting current and new programming, and managing the America Saves Staff that executes daily operations that moves the organization closer towards their mission and vision.
Prior to becoming Director of the organization, she served as their Director of Communications, which is her first love. "Communication and marketing are simply just ways to connect with people. When you connect with people, you can move them to action."
Her previous positions include US Air Force veteran, Mortgage Loan Officer, Marketing Agency Owner, and Freelance Writer.
She lives in the Washington, DC area with her three children and black Goldendoodle, Loki.