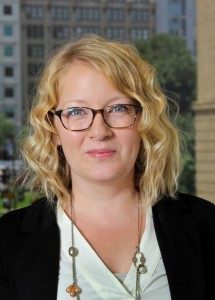 Anna Marie Lowery is the Director of Meetings and Events for the Consumer Federation of America. At CFA, Anna Marie manages planning and logistics for all of the organization's meetings and events ranging from small in-house meetings to large multi-day conferences and an annual awards dinner. In her position, she also manages the organizational database, maintaining event lists, marketing lists, and all of the organization's contacts.
Prior to joining CFA, Anna Marie worked as a catering sales manager at a hotel where she was responsible for growing the client base and executing corporate, non-profit, and government group events from beginning to end. Prior to the hotel, Anna Marie worked as a senior event manager for a catering company servicing clients at the House of Representatives, the Pentagon, the Naval Academy, and the National Defense University.
Anna Marie received a B.A. in Humanities and Communications from the Florida State University and a Master of Tourism Administration and Event Management from the George Washington University.