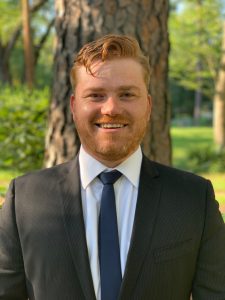 Stephen Ross serves as the Senior Data and Research Coordinator for America Saves. In this role, Stephen supports multiple programs, including America Saves for Young Workers, Split-to-Save, as well as local America Saves campaigns. He focuses on using data to help people save more, reduce debt and increase wealth.
Stephen brings his diverse policy background to the America Saves team, as he previously worked for the National Science Foundation, the British Embassy in Washington DC, and the University of California. Before joining America Saves, Stephen spent six months in Tanzania volunteering with a nonprofit that provides pediatric cancer care.
Stephen received his BA from Wake Forest University and his masters of public policy from George Mason University.