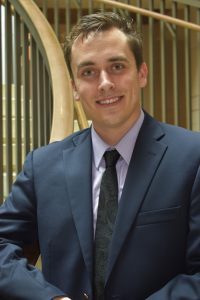 Nick Roper serves as the Administrative and Advocacy Associate for Consumer Federation of America. At CFA, he assists staff members in researching and developing policy initiatives, writes CFAnews Update, and assists in the planning and organization of CFA's conferences and annual meetings. He also works on CFA's social media, primarily doing direct social media outreach via Twitter and Facebook as well as photography for CFA events.
Prior to joining CFA, Nick worked in a variety of political internships at the national, state, and local level. He was a Science Policy Intern with the American Physical Society, a legislative and press intern for Senator Michael Bennet (D-CO), a campaign intern with the Neguse for Congress campaign, and an intern with New Era Colorado.
Nick received a B.A. in Environmental Science from the University of Colorado at Boulder.