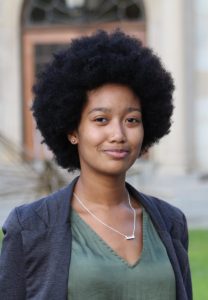 Jazzmyn Davenport serves as the Administrative and Advocacy Associate for Consumer Federation of America. In this role, she provides administrative, research, advocacy, and social media assistance to CFA staff members. She is also the primary on all CFA social media outreach via Twitter, Facebook, and LinkedIn, and she writes the CFAnews Update.
Prior to joining CFA, Jazzmyn volunteered as a lobbyist to promote progressive policy at both the state and federal level. She also worked as a news journalist for The Arkansas Traveler, covering topics ranging from legislative policy decisions to local elections.
Jazzmyn graduated from the University of Arkansas with a Bachelor of Arts in Political Science and Middle Eastern Studies, and with a minor in Arabic.