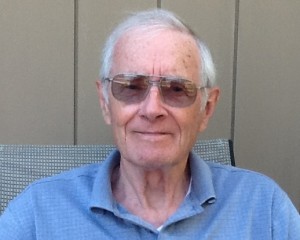 James H. Hunt is a retired life insurance actuary who assists the Consumer Federation of America with life insurance issues from his home in Concord, New Hampshire.  For more than 30 years, he has offered a service evaluating life insurance policies; in the last 15 years or so, the service has been under CFA's aegis at evaluatelifeinsurance.org.   He is CFA's Life Actuary, although not a CFA employee.
Mr. Hunt achieved his Fellowship in the Society of Actuaries in 1963 while at National Life of Vermont.  In 1965, he became Vermont's Commissioner of Banking and Insurance under Governor Philip Hoff.  In 1968 he assisted the newly established Federal Insurance Administration in setting up a program of riot reinsurance in the states of the United States.  Hunt was for a time with Aetna Life working on national health insurance issues.  In 1972 he became a staff actuary with the New Hampshire Insurance Department.  Later he was the Director of the State Rating Bureau within the Massachusetts Insurance Department.  In 1980, Hunt joined Robert Hunter in the National Insurance Consumer Organization, which later became CFA's Insurance Group.   For the last 15 years of his employed life ending in 1998, he was a staff actuary for Massachusetts Savings Bank Life Insurance.
Throughout his employment Hunt was a consumer advocate, particularly in the area of consumer credit life and health insurance.  He testified or submitted testimony in about half the states on that subject.  In June 2011 he was presented the Esther Petersen Consumer Service Award mainly for his work on consumer credit insurance.