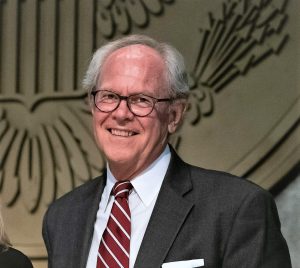 Jack Gillis is Executive Director of the Consumer Federation of America where he previously served as Director of Public Affairs since 1983. In addition to being CFA's CEO, Gillis serves as an advocate on issues relating to auto safety, auto buying, fuel efficiency and consumer protection.  In the early 1980's Jack was cited by the New York Times as a leader in the next generation of consumer advocates.
He is the author, co-author or editor of 75 books including The Car Book, The Used Car Book, The Truck, Van and 4×4 Book, and The Car Repair Book, How to Make Your Car Last Almost Forever, The Social Security Book for Women (AARP); The Childwise Catalog: A Complete Guide to Buying the Safest and Best Products for Your Children, The Armchair Mechanic, How to Fly: Consumer Federation of America's Airline Survival Guide, The Bank Book (ed.), The Product Safety Book (ed.) and Money in the Bank (ed.).
In 1994, Gillis joined NBC where he served for ten years as a contributing consumer correspondent for The Today Show.  He is a former contributing editor and columnist for both Good Housekeeping and Child Magazine.  Gillis was cited by the National Press Club as one of the best in consumer journalism. Two of his books were among the "10 Best Personal Finance Books of 1988" chosen by Money magazine, and Sylvia Porter's Personal Finance Magazine selected him as one of America's personal finance heroes.  He has testified before both the Senate and the House at the invitation of Republicans and Democrats, and is a former adjunct professor at The George Washington University, where he taught in the Graduate School of Government and Business Administration.  He is Chair of the Board of the Center for Auto Safety and former board co-chair of the Advocates for Highway and Auto Safety where he continues to serve as director.  He is the former Executive Director of the Certified Automotive Parts Association, a non-profit organization that sets standards and certifies the quality of automobile body parts, protecting consumers from both poor quality and monopolistic pricing.  For 35 years, Gillis was President of Gillis and Associates, which assisted consumer groups with media relations and packaged information for consumers.
Prior to joining CFA, Gillis served under the Carter administration at the National Highway Traffic Safety Administration where he was responsible for a variety of consumer information programs related to crash testing, tires, safety belt usage and purchase behavior.  Preceding that, he worked with former FTC Commissioner Mary Gardiner Jones as assistant to the VP of Consumer Affairs for Western Union.
He received his MBA from The George Washington University as a Teaching Fellow and his BA from the University of Notre Dame.  Gillis is married to Marilyn Mohrman-Gillis and they have four children.