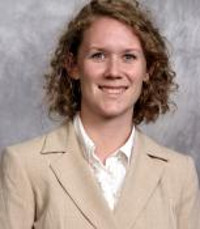 Amelia O'Rourke-Owens is the Program Coordinator with America Saves for Young Workers, a campaign that encourages young Americans to utilize direct deposit in order to save, build wealth, and reduce debt. In this role, she coordinates partner cities' participation in their young workers' savings efforts, implements the America Saves for Young Workers program in new cities, and advocates for practices that protect and build youth's personal wealth.
Amelia has previously worked as a Staff Attorney at Reinvestment Partners, where she started as a Community Economic Development Legal Fellow. At Reinvestment Partners, Amelia focused on real estate and taxes: she managed a statewide zombie foreclosure remediation effort and participated in numerous national and state-level tax advocacy efforts.
Amelia also served as a law clerk at the North Carolina Department of Justice in the Consumer Protection Division and as a policy intern at the Center for Responsible Lending.
Amelia received a B.A. from the University of North Carolina at Chapel Hill and her J.D. from North Carolina Central University School of Law where she graduated summa cum laude.